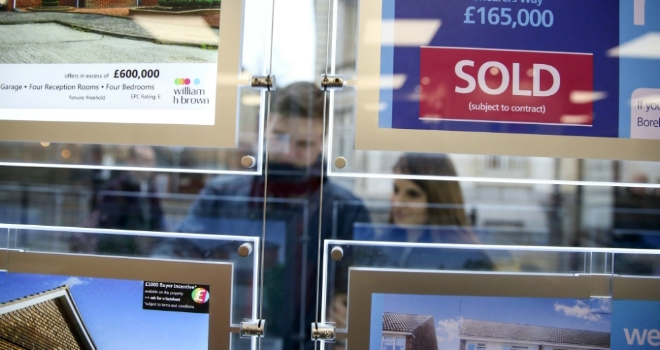 Current affordability measures 'not fit for purpose', mortgage lenders say
"We are in the midst of a growing economic crisis, a significant challenge in the form of climate change, and continued dysfunction and inequity in the housing and mortgage markets."
Under the current measures, for fixed rates of less than five years, mortgage applicants must undergo a "stress test" to ensure that the borrower is able to repay their mortgage at 3% at the above the reversion rate of its lender. Mortgage lenders who generate more than £100m a year are also limited to providing 15% of their new loans at a loan-to-income ratio of 4.5 or more.
The companies' joint response to the consultation notes that while they both support measures that address excessive leverage in UK mortgages and support a responsible lending environment, the current measures are not "not fit for purpose when considered against customer needs".
Perenna and Habito believe that a review of the LTI flow ratio would offer specialist lenders the opportunity to develop products for underserved areas of the UK population, such as first-time buyers and older borrowers, who have often need higher LTV and LTI products.
Thus, Habito and Perenna came up with two recommendations that would meet the objectives of the FPC, while generating better outcomes for consumers:
● Implement the FPC's proposed recommendation to remove the 3% stress test and also revise the LTI ratio exemption that applies to all lenders with £100m annual originations to no longer apply than to those that generate at least 2.5% of annual gross mortgage loans, or;
● Completely remove the LTI ratio, but retain the 3% affordability stress test for loans with a fixed rate duration of less than 5 years
Lenders say either action would "boost competitiveness in the mortgage market by allowing specialist lenders to compete with high street lenders and improve customer choice while controlling excessive leverage." in the British economy".
Alan Fitzpatrick, vice president of lending operations at Habito, said: "House prices have risen significantly, thanks to a historically low interest rate environment, but many potential homeowners and movers have not been able to keep pace as the lending landscape has not progressed enough. . Our research shows that more than half (53%) of UK homeowners have been limited by what they could borrow for a mortgage, even if they could afford to pay more. Our affordability recommendations come at a time when interest rates are rising, the cost of living is a priority, and we simply need better and more sophisticated ways to help people finance their homes.
Arjan Verbeek, CEO of Perenna, commented: "We are in the midst of a growing economic crisis, a significant challenge in the form of climate change, and continuing dysfunction and inequity in the housing and mortgage markets. We support FPC's focus on managing excessive leverage and its own assessment demonstrates that affordability alone can contribute to this. If we are to meet the challenges of today and tomorrow with the right level of accuracy, we believe that the LTI throughput ratio needs to be changed significantly, if not eliminated. By doing so, the financial services industry can introduce much-needed product innovation and competition."