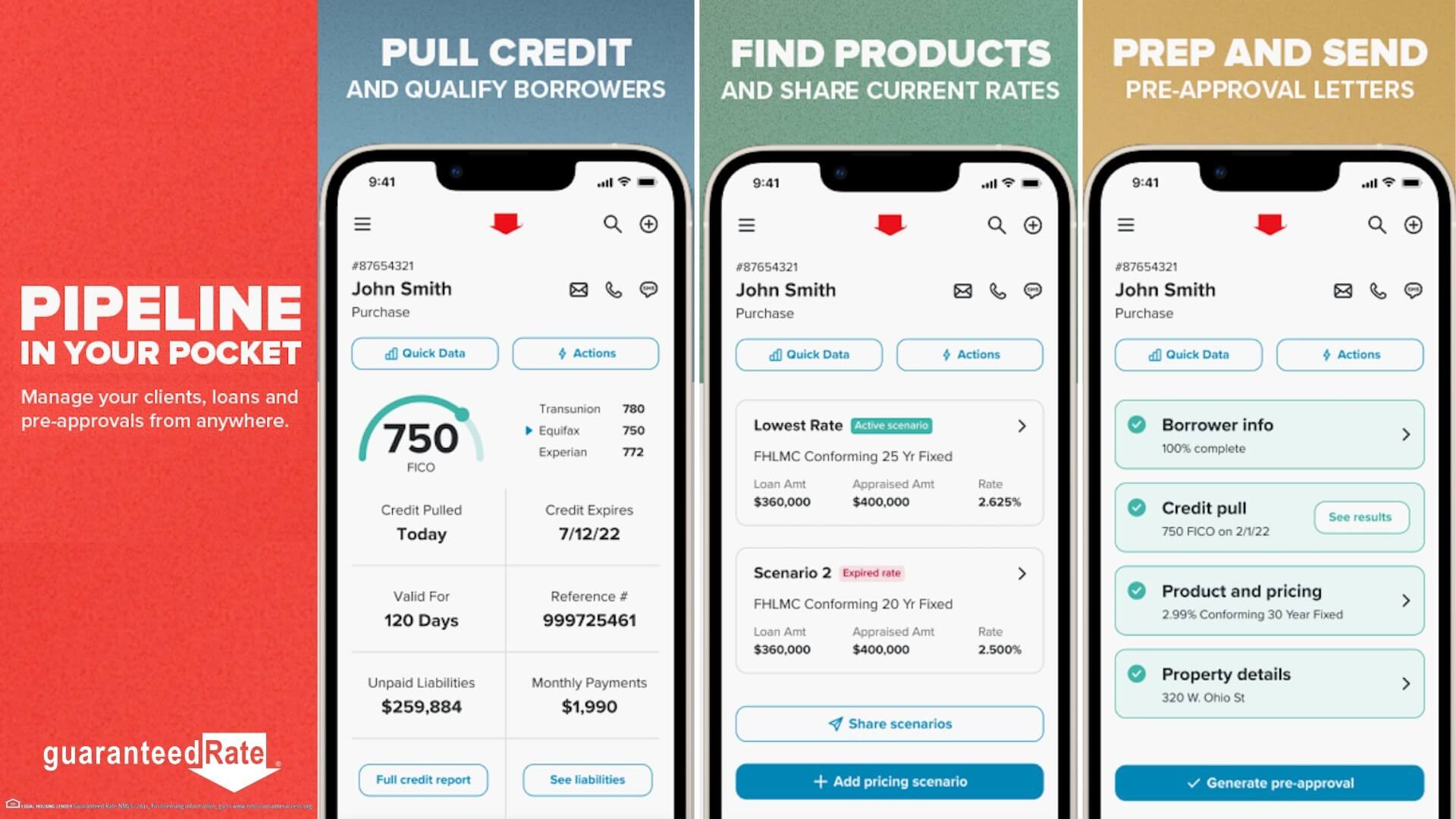 Guaranteed rate mobile app offers enhanced digital tools for lenders
mortgage lender Guaranteed rate launched its new mobile application RED-VP. This end-to-end digital tool is designed to act as a mobile pipeline, allowing loan officers to accomplish anything from issuing a pre-approval letter to locking in a rate, all in real time and entirely remotely using only their smartphone.
"Guaranteed Rate is dedicated to developing incredible fintech solutions that make a real difference for our loan officers and their clients," said Ramesh Sarukkai, Chief Product and Technology Officer of Guaranteed Rate. "Our transformative new RED-VP mobile app is just one more way our loan officers can win by providing them with the best end-to-end digital tools in the industry."
RED-VP offers easy biometric login on mobile and the ability to leverage app notifications to increase efficiency during the mortgage application process. It can allow loan officers to create a new loan, send a one-click conditional approval letter, lock in rates, get real-time pricing, run automated underwriting, get instant access to pipeline and contacts, run a credit report, verify property details, and access a summary of all loan details.
"The new RED-VP mobile app is a real game-changer for loan officers who are always on the go," says Justin Lopatin, SVP of Secured Rate Mortgages. "It allows me to be mobile and super efficient no matter where I am or what time it is. Best of all, it makes the process of getting your dream home that much faster and easier for my clients."