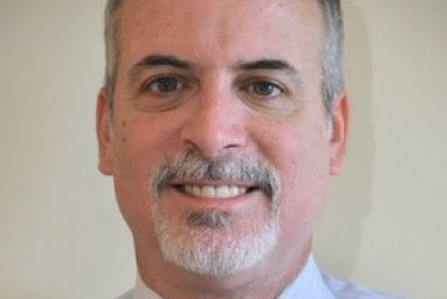 Mortgage lenders should avoid the old technology 'trap'
BLOG VIEW: As we continue to work through the fall conference season, we receive many messages from people telling us that they have something new to offer.
It grabs our attention, as it should. When it comes to mortgage technology, "old" is a trap that will cost lenders dearly.
In our firm, we have noticed that some companies promote new offers when in reality they have only updated their marketing materials.
Trying to compete in a buy money market without the latest tools is a sure way to frustrate borrowers and the realtors who represent them.
Our team was in Nashville last month for the Mortgage Bankers Association's annual convention and expo, where we hosted a roundtable where industry leaders came together to discuss new demands facing industry responds to both borrowers and our trading partners.
New demands are best met – and often only met – with new tools.
We spoke with industry leaders about what they want to see, in terms of mortgage technology, and what they plan to do with the systems they invest in.
Three key concepts emerged from this dialogue.
It's about the experience
The main reason lenders are adopting new loan origination tools today is that it is impossible to meet the expectations of today's borrowers using older technologies. There is simply too much friction in the process and consumers have now been spoiled by big tech companies to the point that they view the friction as a personal affront. They are not wrong.
Leaders have long known they need to improve the borrower experience. Over the past few years, the mortgage industry has made impressive strides in this direction. But the margin of error is very small. Borrowers will not put up with a bad experience. They will simply go to another lender.
And they won't be the only ones heading for the exit. In a buying money market, real estate agents conduct most of the mortgage business. They won't work with lenders who lack the ability to provide excellent borrower experiences. Why should they?
Of course, it is also important that the technology meets the needs of the lender's staff. Much of the technology deployed over the past few years has been designed to improve the borrower experience and that's good. But older technology does nothing to improve the employee experience that lenders depend on to process and close loans.
Newer technology provides better user experience. This allows teams to be more productive. And, perhaps most importantly, it helps lenders attract new employees. At a time when recruiting the right people has never been harder, lenders can't afford to continue running their businesses with outdated technology.
It's all about innovation
But it's not just about the experience. It's also about the ability to create new experiences that allow lenders to issue loans faster and at lower cost. This can be difficult in a business that changes so quickly. Less than a year ago, lenders could barely keep pace with the influx of loans. Today, forecasts suggest that business will contract by half by the end of next year.
Responding to change requires access to the latest technologies and an innovation-minded partner. When lenders are asked to sign long-term contracts with technology vendors, it removes any incentive for the vendor to update the tools it has already sold. Signing long-term contracts virtually guarantees that lenders will be locked in for 5-10 years with aging products.
The results are clearly visible in the industry today, where some major legacy technology vendors continue to offer the same old tools despite lenders' pressing need for better ones.
But it is not just the innovative capacity of a technology partner that is important. Other third-party technology developers are constantly creating new tools. But if the developer of the central system does not allow the lender to connect in an easy and affordable way, the lender will not obtain these advantages.
They will be trapped in the past, using outdated tools.
It's all about flexibility
Much of the innovation needed to stay competitive in the mortgage industry is happening beyond IT, much of it in the development of new loan programs. Offering something new, or even an older product in a new way, can grab the attention of borrowers and their agents and win more business for a lender.
But this is not possible with older tools that do not offer the lender the required flexibility.
Every lender is different, from the products they offer, to the geographies they compete in, to the way they are staffed. Mortgage executives need the flexibility to create their own workflows, so they can send certain loan products down certain lanes, removing friction, speeding up the origination process and reducing costs. Old tools do not allow this.
Old technology is a trap that will keep lenders locked in the past while their competitors forge ahead. It's more dangerous, because the lender often can't tell from the marketing material if they're considering an outdated tool that has been disappointing borrowers and their realtors for years.
The way to avoid this pitfall is to demand the best new tools, work with technology partners with a track record of innovation, and push internal teams to get the most out of every new technology they implement.
Joe Camerieri is executive vice president of sales and strategy at Mortgage rate.