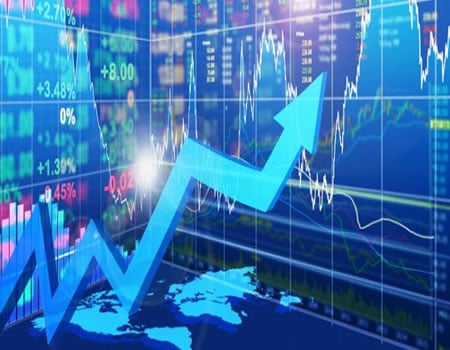 Six major lenders rake in N764.8 billion PBT in nine months, 2022
In the last nine months of 2022, a total of six depository banks recorded an impressive profit before tax (PBT) of N764.860 billion.
A review of tier 1 bank performance over the nine months of 2022 showed Zenith had the highest PBT of N202.549 billion, followed by GTCO at N169.724 billion while Access Holdco came third at N147.296 billion. of naira.
The United Bank for Africa (UBA) was ranked fourth with N138.493 billion PBT. StanbicIBTC and Fidelity Bank were the bottom two highest earning tier one banks with N68.946 billion and N37.792 billion respectively.
In terms of year-over-year (YoY) growth, Stanbic IBTC and Fidelity led with 52.2% and 34.7%, respectively, while others had growth rates below 15%. .
In terms of investor ratios, Fidelity Bank had the lowest return on equity (RoE) of 15.20% and the highest cost-income ratio (CIR) of 68.8%. Access assets recorded the highest non-performing loan ratio of 6.18% in the first half of 2022.
StanbicIBTC posted the best lending asset quality with an NPL of 2.60%.
Analysis of the financial result of banks shows that the increase in the CIR of banks is due to persistent inflationary pressure which continued until the fourth quarter (Q4) 2022
Proshare analysts said Holdco's performance in the 9 months of 2022 felt the heat of the economic headwind, recording a marginal +0.7 increase in net profit after a decline in the first quarter of 2022.
Generally speaking, the banking sectors have seen a significant increase in interest income this year with the high interest rate environment, which has helped boost their profits.
"However, the growth in interest income from GTCOs was not sufficient to drive up net profit, as lower flows from online banking pushed it down. In the fourth quarter, the group must deliberately increase its online banking income and interest income to improve its net profit," the analysts said in a research note.
UBA followed a similar pace, recording a PBT of +12.3%, growing from 123.35 billion naira in 9M 2021 to 138.49 billion naira in 9M 2022 with sufficient support from interest and digital banking income.
The Group's financial situation has improved with an increase in customer deposits, equity and customer loans and advances.
However, the bank's cost minimization strategy tightened a little, with the CIR rising to 63.20% as operating expenses increased. Analysts noted that the Group's impairment charge increased by +107%, resulting from a larger loan portfolio and an increase in defaults.
READ ALSO FROM NIGERIAN TRIBUNE
A further breakdown of UBA's performance shows that net interest income increased by +23.2% between 9M 2022 and 9M 2021 with support from interest income and income fees and commissions.
While profit before tax increased by +12.3%, profit after tax recorded an appreciation of +10.9% between 9M 2021 and 9M 2022.
UBA's customer deposit increased to N7.03 trillion in 9M 2022 from N6.08 trillion, resulting in a +20% increase in interest expense.
Equity increased slightly by 808.6 billion naira in 9M 2022 compared to 798.3 billion naira in 9M 2021.